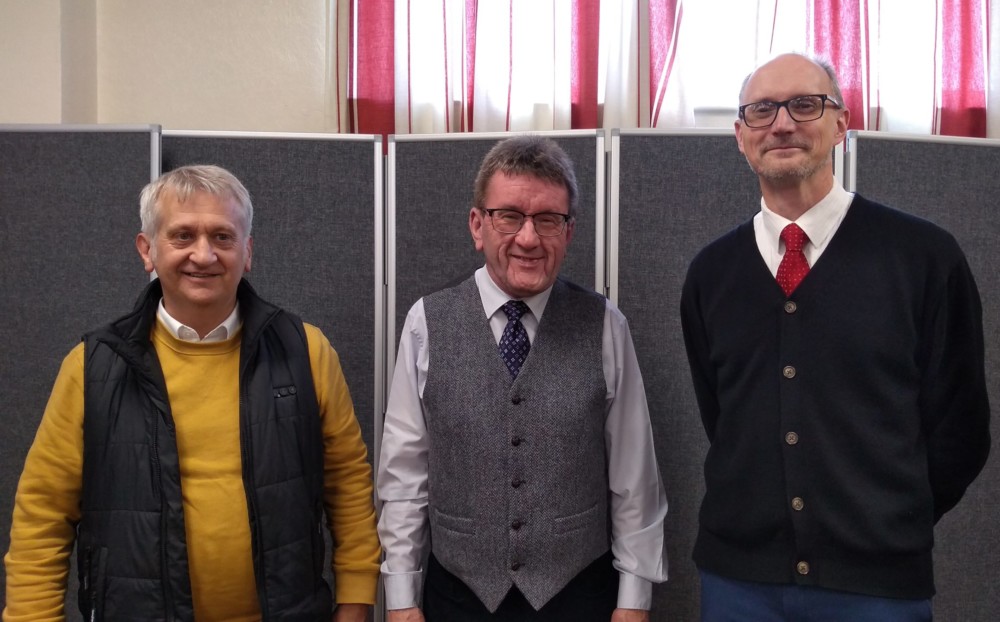 2023: Conference Review & Photos
The "Cross of Christ" was the theme of this year's God's Glory Our Joy conference.
Christians from across the North West of England gathered in Warrington in October for the annual 'God's Glory Our Joy' conference.
The aim of the conference is to build biblical churches by stimulating thought, prayer and discussion, and to promote a true godliness according to biblical patterns.
David Campbell (Pastor, North Preston Evangelical Church) delivered two addresses:
His first address looked at 'The Cross and Reconciliation'. He asked three questions. For whom did Christ die? How did he come to be suffering for the sins of others? What can we say about the suffering itself?
His second address looked at the 'The Cross and Propitiation'. Again, he had three points: What forsaken doesn't mean; what does it mean for Jesus to be 'forsaken' by God?; and how should we view Christ in the light of these things?
David Last (Pastor, Forest Baptist Church, Leytonstone) gave an address on 'The Cross and God's Plan', looking at the doctrine of 'limited atonement', also sometimes known as 'particular redemption'.
There was a question and answer session, which gave an opportunity for those attending the conference to raise points for discussion.
The conference closed with a sermon, warmly preached by Tim Mills (Pastor, Christchurch, Bradford).
A few days after the conference, a separate event was held for church leaders to follow up and discuss issues raised at the conference.